Historic Roads & Trails - Cajon Pass History
Mormon Hogback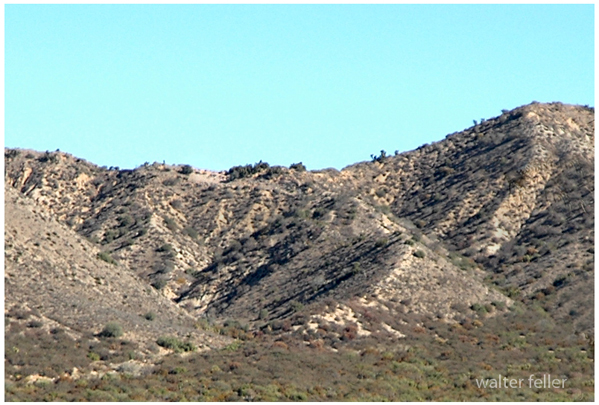 The trail between the summit and the mouth of Coyote Canyon was troublesome for wagons as they would have to be disassembled and portaged through the upper narrows of the canyon. It did not take long for pioneers to find another route several miles to the west.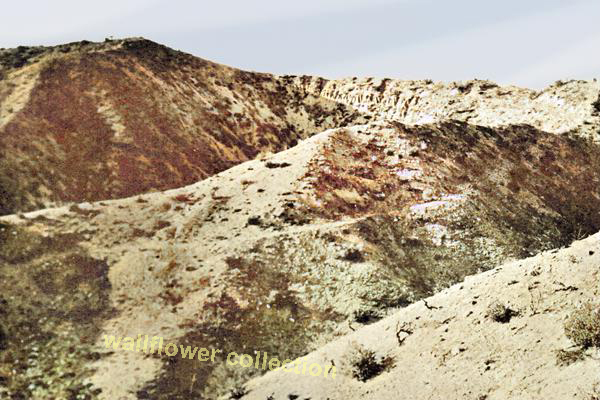 In 1850 the road shifted to a hogback ridge that added several miles to the trail and was only marginally better as the slopes were steep and dangerous.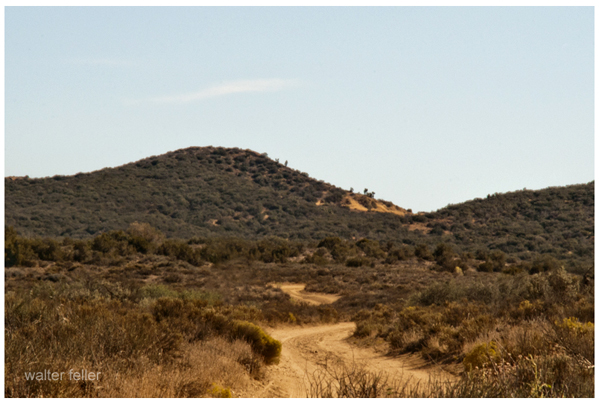 A cut into the side of the mountain improved the road, however, there was much to be desired and a third route, the Sanford Pass, was developed in 1855.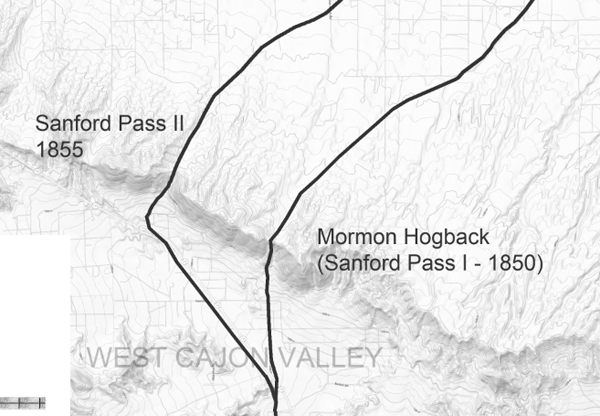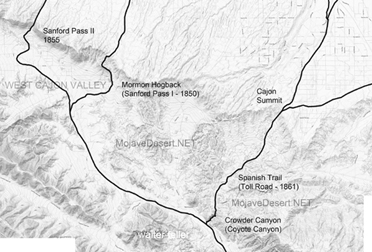 HOGBACK - An eroded, steep ridge of resistant rocks produced by erosion of the broken edges of highly tilted strata.
Sanford Pass
Sanford's Road