Old Buildings - El Paso Mountains
Burro Schmidt Cabin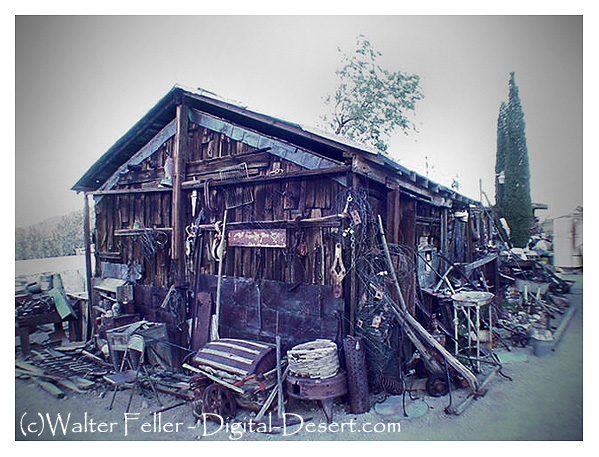 click the photo to view the cabin gallery photos

William "Burro" Schmidt spent 38 years living on the mountain while digging through it. The cabin he lived in while tunneling, was when these photos were taken dilapidated and cluttered. Probably not much different when 'Burro' lived here. His love for Aunt Jemima Pancakes is evidenced by the numerous boxes nailed to the walls to provide insulation. Newspapers with photos of movie stars also adorned the walls and ceiling.
Burro Schmidt Tunnel
Photos of Burro Schmidt Tunnel between Randsburg and Redrock Canyon.
Burro Schmidt
North Mojave Desert: El Paso Mountains. Burro Schmidt Tunnel. William "Burro" Schmidt spent 38 years digging through Copper Mountain in the El Paso range.
Miscellaneous El Paso District Mines
The Copper Basin group was composed of 26 claims formerly owned by William " Burro" Schmidt who had single-handedly dug a tunnel 1,872 feet long to ...
Last Chance Canyon
... the gold fields in northern California were pretty much picked over. This was the canyon Burro Schmidt worked so hard to avoid by digging his famed "shortcut .