Springs & Oases - Old Spanish Trail
Bitter Springs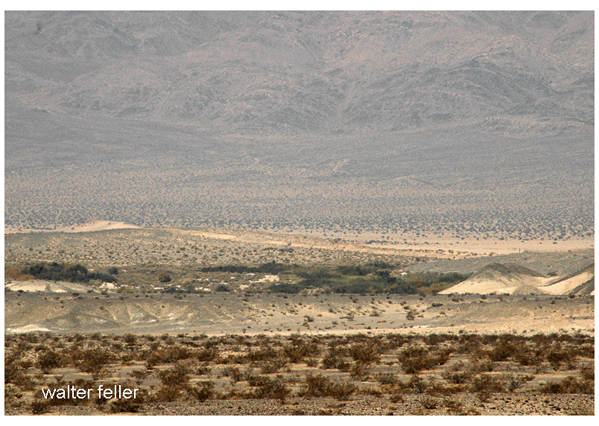 Sheldon Stoddard
At Bitter Springs Lyman, Rich, Hopkins, Rollins and Captain Hunt started on ahead of the company on horseback, Stoddard accompanying them with a mule ...

Some Gang Members Elude Capture
Al Williams was the brother of Thomas Williams, the merchant killed by Indians and buried at Bitter Springs the year prior. It is somewhat ironic that Al Williams ...

A History of Zzyzx: 1860 - 1870 Army Outpost
The redoubt erected at Soda Springs is about the same size as that erected at Bitter Spring: it is called Hancock's Redoubt. (Named in honor of Army Quarter ...

Alvord Mine
This company owned the water rights for Paradise Springs, 9 miles north of the ... Wagon trail winds north and east from Alvord Summit toward Bitter Spring on ...

Bitter Springs
The Evolution of Bitter Springs - Fort Irwin Historical Review By Neil C. Morrison Museum Director NTC & 11TH ACR Museum ...

First Visitors to Bitter Springs
Father Francisco Garces. The first recorded contact with the local Native Americans was through Father Francisco Garces, ...

History in the Mojave Preserve
In 1860, two whites were murdered at Bitter Springs, on the Mormon wagon road, and the attacks were blamed on the "Pah-Utes," though contemporaries and ...

Man Dies at Lane's of Arrow Wounds
"Mr. Williams," the Los Angeles Star reported, "was buried at Bitter Springs, and Mr. Jackman was brought to Lane's ranch on the Mojave, where he receives ...

Mojave Desert Geomorphic Province
Goldstone Fault Blackwater Fault Bitter Springs Fault - Bicycle Lake Fault Gravel Hills - Harper Fault Zone Harper Lake Fault Lockhart and North Lockhart Faults

Vanyume Indians
First Inhabitants of Bitter Springs They were referred to by European travelers as Beneme, Vanyume, Paiute (Pah-Utah, Pai-Ute, Piute) and Serrano. They lived ...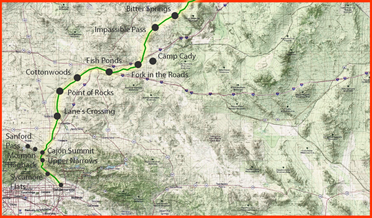 The Story of Bitter Springs
More about Bitter Springs
Paiute Campaign
Fort Irwin
Piute Campaign
Fort Irwin
Mojave Valley - Granite Mountains