Death Valley Photos - Furnace Creek Area:
Artist's Palette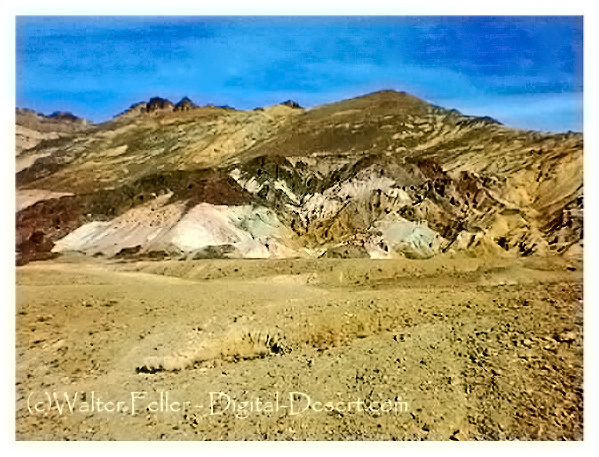 A rainbow of colors in the eroded clay deposits of ancient lakebed sediments is produced by oxidation. The colors are most pronounced late afternoon. Artist's Palette, is a particularly unusual mosaic of red, yellow, orange, green, violet, brown and black hues.

Also see:

Artist's Palette Geology
This is one of the most colorful sites in Death Valley. The rocks exposed here belong to the Miocene Artist's Drive formation. The formation consists of ...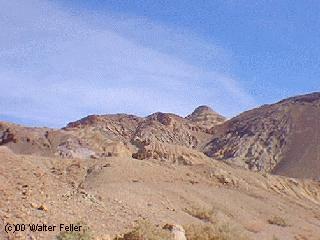 -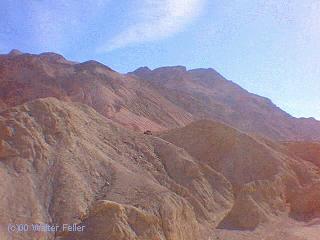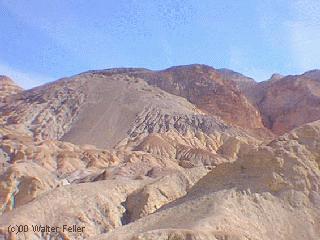 -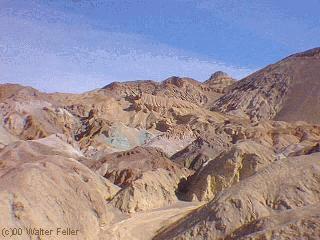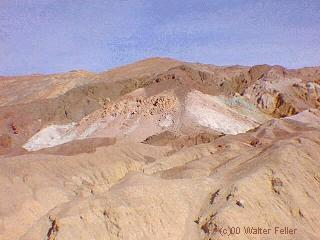 -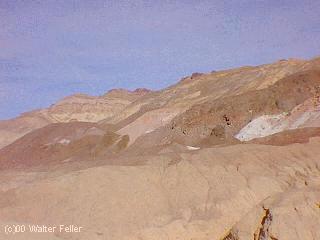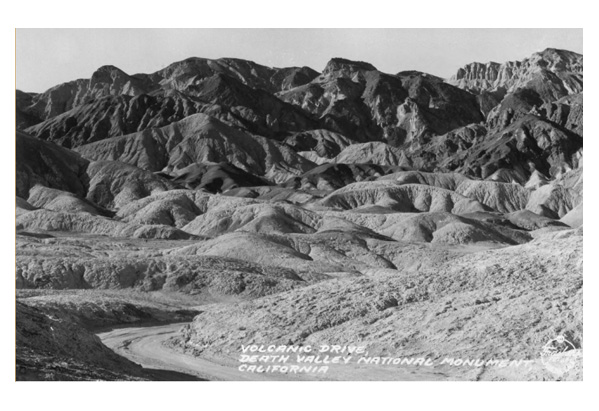 Artist's Drive 1935 - (Loop road to Artist's Palette)
Burton Frasher photo



Clickable Map of Furnace Creek Area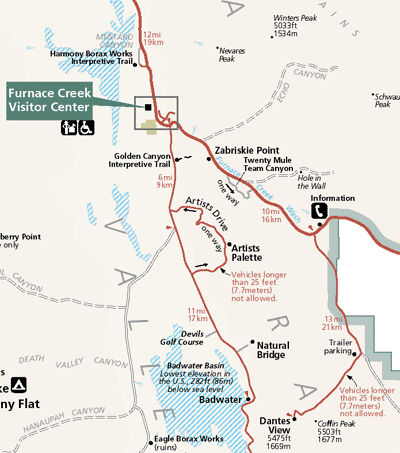 Zoom out to the Map of Death Valley