Desert Wildlife - Birds:
Western Tanager
Piranga ludoviciana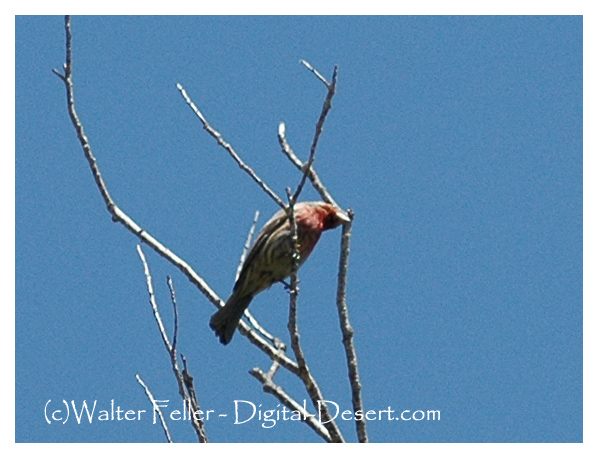 A medium-sized songbird of the Tanager family, Thraupidae. Adults have pale stout pointed bills, yellow underparts and light wing bars. Adult males have a bright red face and a yellow nape, shoulder, and rump, with black upper back, wings, and tail; in non-breeding plumage the head has no more than a reddish cast and the body has an olive tinge.

These birds migrate, wintering from central Mexico to Costa Rica. Some also winter in southern California.

These birds are often out of sight, foraging high in trees, sometimes flying out to catch insects in flight. They mainly eat insects, fruits and berries.