Desert Wildlife - Birds:
Vermilion Flycatcher
Pyrocephalus rubinus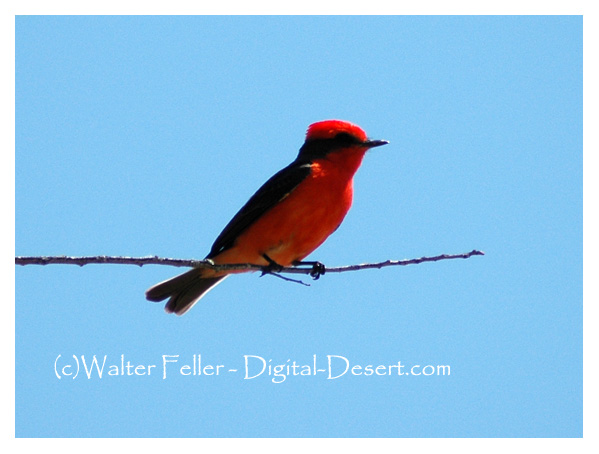 The Vermilion Flycatcher is a small passerine bird in the Tyrannidae, or tyrant flycatcher family. Most flycatchers are rather drab, but the Vermilion Flycatcher is a striking exception.

The species grows to about seven inches in length, and is strongly dimorphic; males are bright red, with dark brown plumage. Females have a peach-coloured belly with a dark grey upperside.

Found in the southwestern United States, Central America, and northern and central South America. The flycatchers grow to about seven inches in length, and feed mostly off of insects such as flies, grasshoppers and beetles.