Desert Wildlife - Birds:
Summer Tanager
Piranga rubra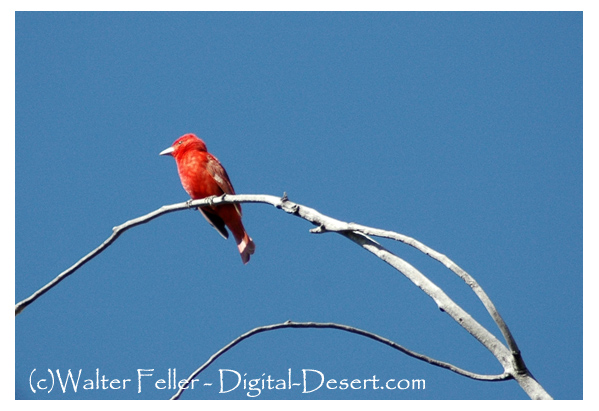 A medium-sized songbird of the Tanager family, Thraupidae.

Their breeding habitat is open wooded areas, especially with oaks, across the southern United States. These birds migrate to Mexico, Central America and northern South America.

These birds are often out of sight, foraging high in trees, sometimes flying out to catch insects in flight. They eat some berries, but mainly insects, especially bees and wasps.