Desert Wildlife - Birds:
Lawrence's Goldfinch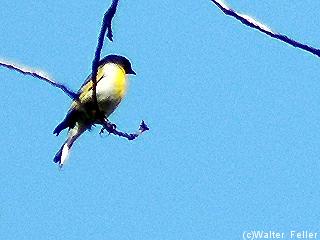 Carduelis lawrencei
A small songbird of North America. Slightly bigger than the Lesser Goldfinch, and slightly smaller than the American Goldfinch, with less yellow markings than either.

It ranges from central California, and its southern coast, in the United States to Baja California in Mexico.