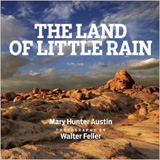 Historic Roads & Highways
Route 66 - Mojave Desert
Perhaps no other highway in the U.S. is as fabled as Route 66. It has been immortalized in song, literature, and even a T.V. series as the Main Street of America. Automobiles came early to the desert, following the railroad with its valuable water resources. In the early 1900's the route was known as the National Old Trails Road. In 1926 it became U.S. Highway 66, and within a decade was paved all the way from L.A. to Chicago. Heavy travel by dustbowl emigrants led John Steinbeck to label it as the Mother Road. It was bypassed by Interstate 40 in 1973, and the Route 66 designation was officially dropped in 1985.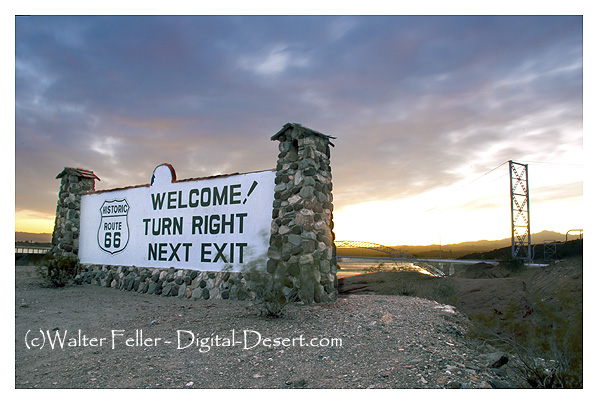 Photo of Route 66 sign at Colorado River near Needles, CA. Mojave Desert
Route 66
Virtual Motoring
Amboy to Barstow
Barstow to Amboy

-- also see --
Mojave Preserve
Barstow Region
Victor Valley Region
Wildflowers
Cactus
Ghost Towns
& Gold Mines
Museums


Route 66 Links


Cruisin' Main Street America
Route 66 Map
Route 66 Photo Tours
This photo tour follows the old route from the Arizona/California stateline west, across the Mojave Desert and then south to San Bernardino, California. Subjects included are ghost towns, contemporary communities, natural features, nearby attractions as well as, and most importantly, glimpses into the past as America discovered America.

Colorado River
Needles
Goffs
Essex
Cadiz Summit
Chambless
Bristol Dry Lake
Amboy
Ludlow
Newberry Springs