click the photo to continue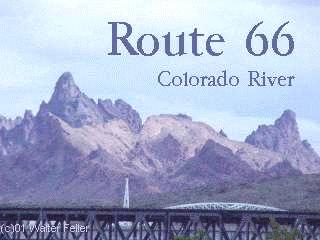 Next Photo

Route 66 > Colorado River
East Mojave Desert



Route 66 crossing at the Colorado River had several incarnations. The old Arch Bridge couldn't handle the traffic and was abandoned and eventually converted into a support for a gas line. The Red Rock Railroad Bridge was converted for highway use in 1947. All that remains of the bridge is a couple foundations.