Death Valley Photos - Furnace Creek Area
Natural Bridge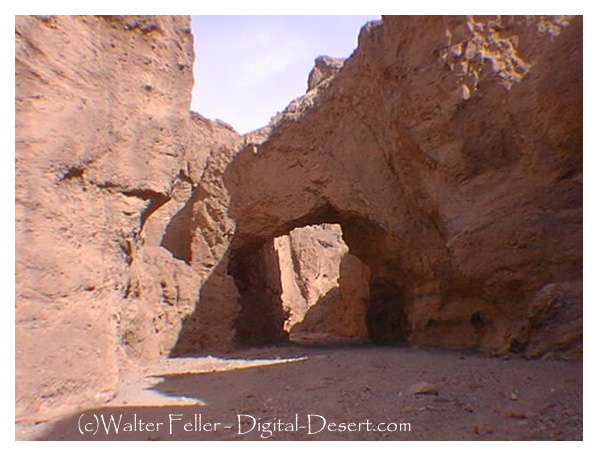 This natural bridge spans 46 feet and was created by flash floods running through the wash.

Day Hikes in Death Valley
Length : 1 mile to end of canyon, .5 mile to natural bridge.

Difficulty : easy

Description : Uphill walk through narrow canyon. Large natural bridge at .5 mile. Trail ends at dry waterfall.

Start : Natural Bridge parking area. 1.5 miles off Badwater Road on gravel road, 13.2 miles south of Hwy 190.

Clickable Map of Furnace Creek Area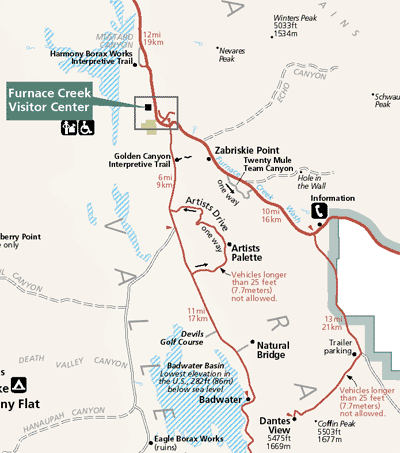 Zoom out to the Map of Death Valley