Joshua Tree National Park
Park Guide
The Desert

The desert is immense and infinitely variable, yet delicate and and fragile. It is...

Ecosystems

Two deserts, two large ecosystems whose characteristics are determined primarily by...

Geologic Displays

The park encompasses some of the most interesting geologic displays found in...

Temporary Phenomenon

As old as the desert may look, it is but a temporary phenomenon in the...

Life Force

The life force is patient here...

Variety and Complexity

The desert. Some think it wretched and seemingly useless. For all...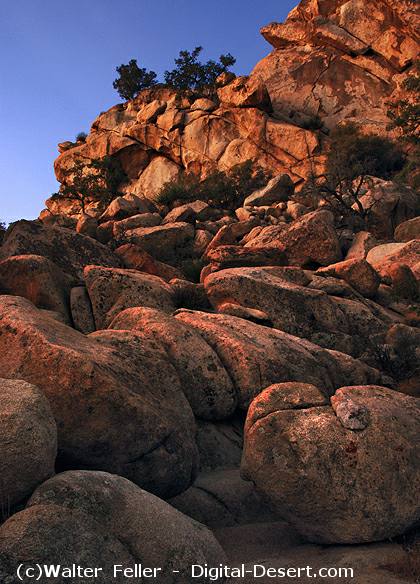 The ambient light of morning near Hidden Valley