Geology: Geomorphic Provinces
Transverse Ranges Geomorphic Province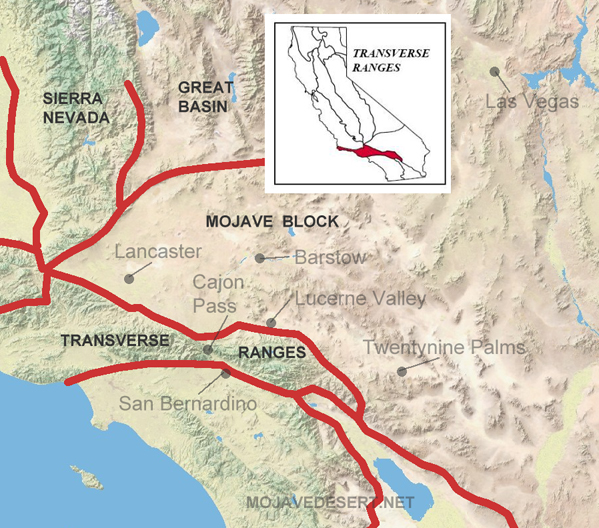 The San Gabriel and San Bernardino mountain ranges of southwestern California, and associated mountains and basins westward to the Pacific Ocean, make up a unique east-trending geomorphic province known as the Transverse Ranges. These ranges are an east-west trending series of steep mountain ranges and valleys. The Transverse Ranges have an east-west structure skewed from the normal northwest trend of coastal California. hence the name "Transverse." the Its eastern extension, San Bernardino Mountains, has been displaced to the south along the San Andreas Fault. Intense north-south compression is squeezing the Transverse Ranges. As a result, this is one of the most rapidly rising regions on earth. Great thicknesses of Cenozoic petroleum-rich sedimentary rocks have been folded and faulted, making this one of the important oil producing areas in the United States.
Geology Book Store
San Bernardino Mountains
San Gabriel Mountains
,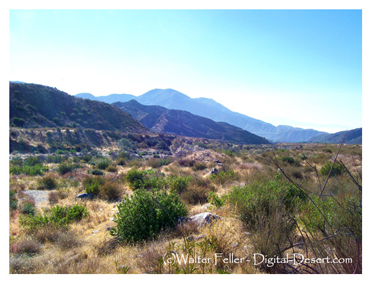 San Andreas Fault
The presence of the San Andreas fault was brought dramatically to world attention on April 18, 1906, when sudden ...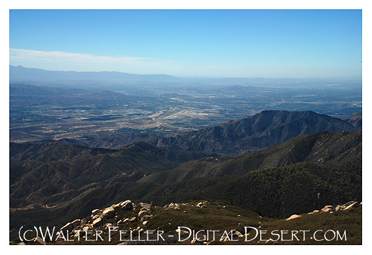 Southern California Mountains and Valleys
This section includes mountains, hills and valleys of the Transverse Ranges and the ...