Death Valley History:
Desert Indians
Prehistoric Cultures in Death Valley
Pleistocene Era
During the Pleistocene Era, a period that witnessed a cool, moist climate south of the continental ice sheets, these rivers formed an integrated drainage system, along with several extensive lakes, including Lake Mojave, that ultimately drained into Death Valley, forming pluvial Lake Manly. Evidence of human occupation during the Pleistocene Era remains a controversial subject.
Lake Mojave Period, 10,000-5000 B.C.
Claims have been made for archeological assemblages dating to times earlier than the Lake Mojave period, but all are debatable and have little ...
Pinto Period, 5000–2000 B.C.
Dramatic environmental changes came to the Mojave Desert with the end of the Pleistocene Era, characterized by harsh climatic conditions with ...
Gypsum Period, 2000 B.C.–A.D. 500
The beginning of the Gypsum period coincided with the commencement of a more moist climatic era, often referred to as the Little Pluvial, about ...
Saratoga Springs Period, A.D. 500–1200
During this period, large village sites, such as Saratoga Springs in Death Valley, were developed. The settlement pattern in these places appears ...
Shoshonean Period, 1200 A.D.–Euro-American Contact
The Shoshonean period clearly anticipates the historic Native Americans with evidence of bow and arrow hunting, exploitation of plant resources ...


(source - NPS)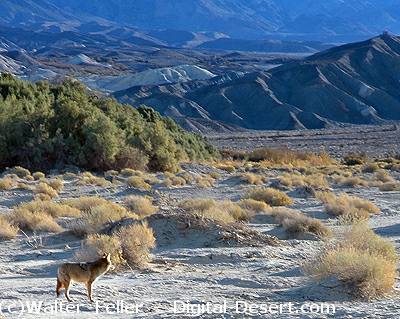 Furnace Creek