Vasquez Rocks
About Vasquez Rocks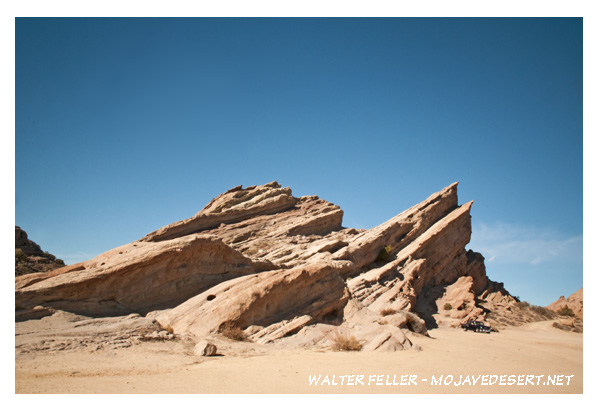 click the photo to continue . . .

Vasquez Rocks is a 745 acre Los Angeles County Park, located in Agua Dulce midway between Santa Clarita and Palmdale.

These towering rock formations are one of southern California's most famous geologic wonders. This unique area offers visitors plenty of room for picnics, camping, hiking, climbing and horseback riding among the rocks.

Self-guided geological and historical tours can be found along trails in the park. The Pacific Crest Trail traverses the park between the east and west portions of the Angeles National Forest.

The park has been used for location shooting in many movies and television series.


About Vasquez Rocks
Geological Notes
Historical Notes
Origin of the Name
Vegetation and Wildlife