Stoddard Mountain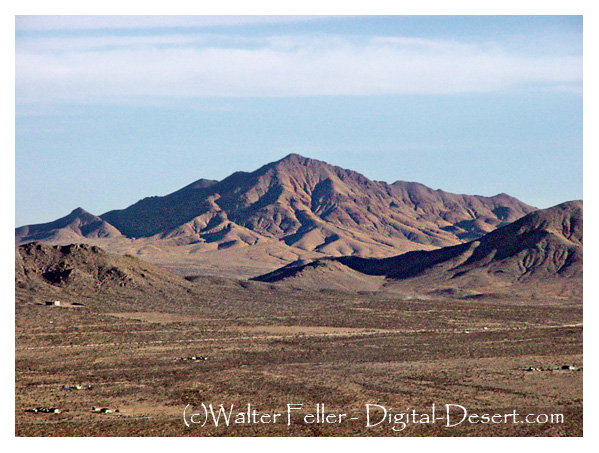 Elevation 4,888 feet
Named after either Arvin or Sheldon Stoddard.

Stoddard Mountain is part of a east-southeast trending ridge 10 miles long, 15 miles south of Barstow and 10 miles northeast of Victorville.

also see:
Sheldon Stoddard
They rode pack animals and followed a trail as far as Mountain Meadows, intending to take a northern route via Walker's Lake to the placer diggings. They traveled westward for eighteen days without guides, compass or maps. ...
Stoddard Valley OHV Area
Located in the Mojave Desert of Southern California, Stoddard Valley Off-Highway Vehicle Area offers a diverse landscape for off-highway vehicle recreation. It is characterized by steep rocky mountains, rolling hills, open valleys, and winding sandy washes.
Stoddard Wells Road
Slash X Ranch
Stoddard Valley OHV Area
Sheldon Stoddard