Joshua Tree National Park
Mastodon Peak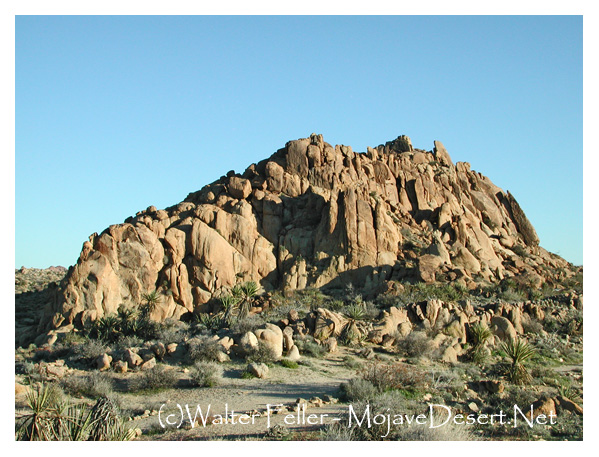 Miners in the area named the peak for a resemblance to a prehistoric elephant's head and trunk. The peak is a short hike from either Cottonwood Spring or Winona Mill. On a clear day from the trail and the top of the quartz monzonite formation, outstanding views of Joshua Tree, the Salton Sea and the surrounding desert can be viewed.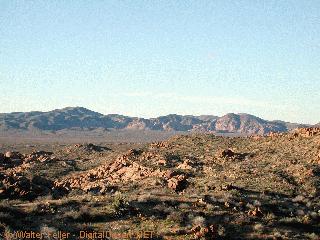 -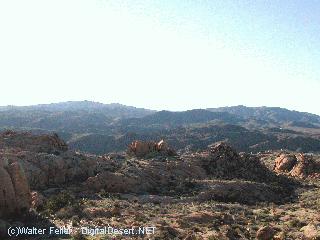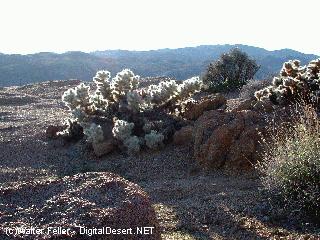 -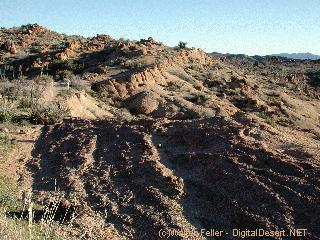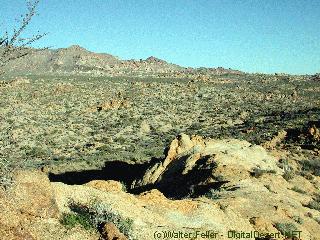 -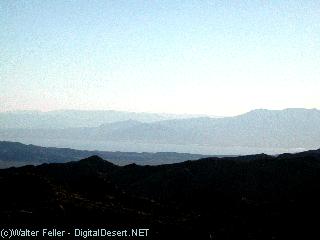 Hiking info:

3 miles - hiking time: 2-3 hours
Starting point > Cottonwood Spring or Cottonwood Campground.
Description: Excellent views of the Eagle Mountains and Salton Sea. Summit elevation - 3,371 feet.
Difficulty = Moderate.