Kingman, Az:
Powerhouse - Route 66 Museum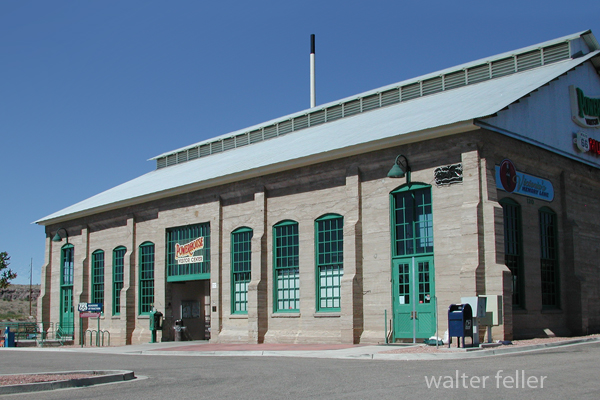 The Kingman Powerhouse was built in 1907 to generate electrical power for Kingman. At that time, the plant was known as the Desert Power & Water Company Electric Power Plant. It also supplied mines with power to operate their hoists and pumps. The completion of the Hoover Dam in 1938 resulted in the closure of the local power plant. Rescued by concerned citizens, the old Powerhouse has been converted into a busy Visitors' Center. The building houses several historically significant organizations.

In September 2001, the Route 66 Museum opened on the Second Floor of the Powerhouse Building. Route 66 has drawn thousands of visitors from around the world for adventure and education. The historic route from Chicago to Los Angeles symbolizes road trips and American car culture in the United States. Out of the 2400 miles of Route 66, this is the longest remaining stretch. The Historic Route 66 Museum traces the evolution of travel along the 35th parallel that became Route 66. This museum traces the road's transition from a trade route to a wagon trail to a major cross-country artery. The Mother Road exhibit offers a wide selection of vehicles, photographs, and artifacts collected along the way. A gallery dedicated to Carlos Elmer (Arizona Highways Photographer) is also located there.

Educational and inspiring, this is a significant part of American history. Learn how this country's coasts were drawn together, and life thrived along this legendary road.