Kelso, Ghost Town

Click the photo to continue the tour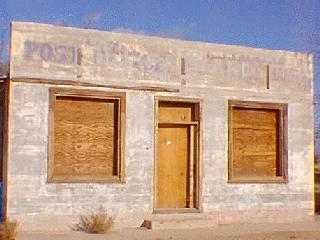 Kelso Post Office

Tour - Next/ Previous

Kelso California


Kelso was developed in 1905 as a railroad stop on the route from Los Angeles to Salt Lake because water was easily obtainable for the steam engines. Boiler water was needed for the locomotives pulling trains up the 18-mile, 2,000-foot grade to Cima. Later the line was sold to the Union Pacific Railroad, which built a Spanish-style depot in 1924. The site once contained a roundhouse and other maintenance facilities. During World War II the community was home to nearly 2,000 people, many of whom worked to mine and process iron for the war effort. After the war, an increase in the use of diesel engines eliminated the need for water stops along the route. As a result, the population dwindled and in 1985 the depot closed.