Parks & Public Lands - Nevada
Valley of Fire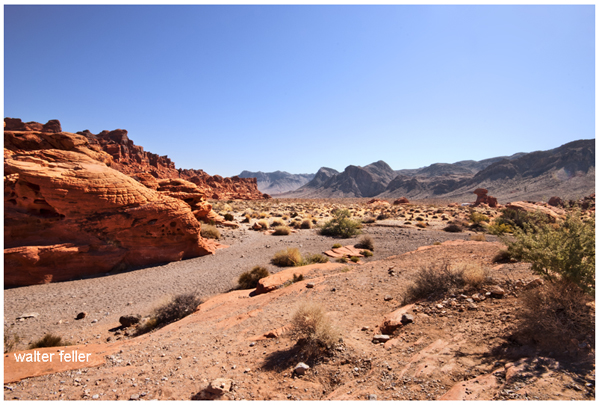 Nevada's oldest state park. Derives its name from the vivid red sandstone formations, formed from great shifting sand dunes over 160 million years ago.
Geologic History
The Valley of Fire derives its name from red sandstone formations, believed to be ...
Prehistoric Man
Prehistoric users of the Valley of Fire included Basket Maker people and later ...
Climate
Winters are mild with temperatures ranging from freezing to to 75 degrees. Daily summer ...
Flora and Fauna
The area plant community is dominated by widely spaced creosote bush, burro bush, and ...
Park Features
Rock formations and historical points of interest. ...
Arch Rock
A two-mile scenic loop road provides views of some of the Valley's most interesting rock formations, such as Arch Rock and Piano Rock.
Beehives
Unusual sandstone formations weathered by the eroding forces of wind and water.
Cabins
Historic stone cabins built with native sandstone by the CCC (Civilian Conservation Corps) in the 1930's as a shelter for passing travelers.
Petroglyph Canyon
Elephant Rock
Rainbow Vista
White Domes
Mouse's Tank