*** Official ***
Mojave River Valley Museum
BOOK STORE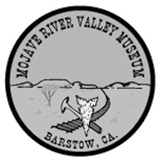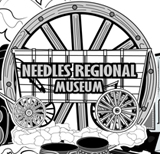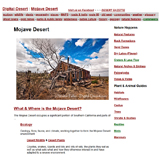 Parks & Forests:
San Bernardino National Forest:
Big Bear

Adventure Tours

The Lake Adventure
Big Bear Lake is a reservoir first created in 1885 to provide water to orange and lemon groves...

The Forest Adventure
Curious eyes watch from trees as we hike the trails, climb the rocks, ski the slopes, and ...

The Scenic Byways Adventure
Follow the Rim of the World Scenic Byway to make exciting discoveries out of the Big Bear Valley...

The Holcomb Valley Adventure
Explore a remote picturesque valley where a thriving town disappeared after the gold ran out. What's left?...

The Desert Adventure
Believe it or not, part of the San Bernardino National Forest is desert! Just beyond the...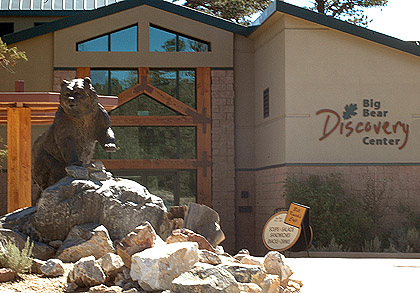 Big Bear Discovery Center
This "gateway" to fun and adventure in the great outdoors is located on the north shore of Big Bear Lake in the heart of the San Bernardino Mountains. Visitors and residents use the Discovery Center to begin their exporation of the wild side of Big Bear. Investigate Big Bear through an exhibit, gather supplies for your own learning adventure, or make plans to join a naturalist guide on a Discovery Tour. With the help of knowledgeable staff and volunteers at the Discovery Center, you and your friends and family will learn the stories of this incredible alpine ecosystem to discover your place in this wild world.