click the photo to continue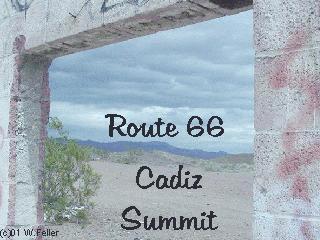 Route 66 > Cadiz Summit
Ghost Towns - East Mojave Desert


Cadiz Summit, there was a garage, gas station and a restaurant here at one time. It is rubble and old junk lying around now. None the less, it is interesting to explore and try to figure out how all the pieces fit together and how it must have been.