Mojave Desert Communities - Morongo Basin:
Pioneertown, California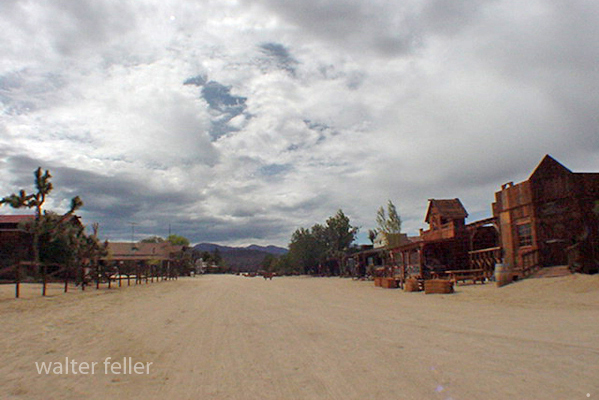 ---
Pioneertown, California, is an extraordinary desert town located in the Morongo Basin region of Southern California. Originally built in the 1940s as a movie set, Pioneertown has since become a popular tourist destination and beloved community for residents.

The town was designed to resemble an old Western movie set with wooden facades and dirt streets. It was used as a filming location for many popular Western movies and TV shows, including "The Gene Autry Show" and "The Cisco Kid." Today, visitors can still experience the Old West atmosphere by exploring the town's picturesque streets and buildings.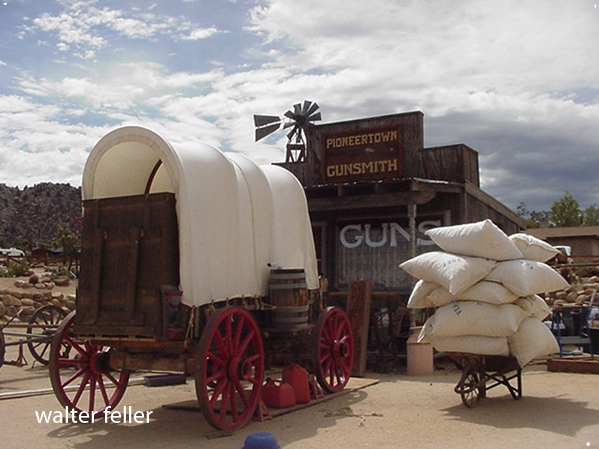 One of the main attractions in Pioneertown is Pappy & Harriet's Pioneertown Palace. This iconic restaurant and music venue has hosted performances by renowned musicians such as Paul McCartney, Robert Plant, and Leon Russell. It has become a must-visit spot for music lovers from all over the world.

Nature enthusiasts will also find plenty to enjoy in Pioneertown. The town is situated near Joshua Tree National Park, famous for its unique Joshua trees and stunning desert landscapes. Visitors can embark on hiking or rock climbing adventures or enjoy the park's breathtaking views and peaceful serenity.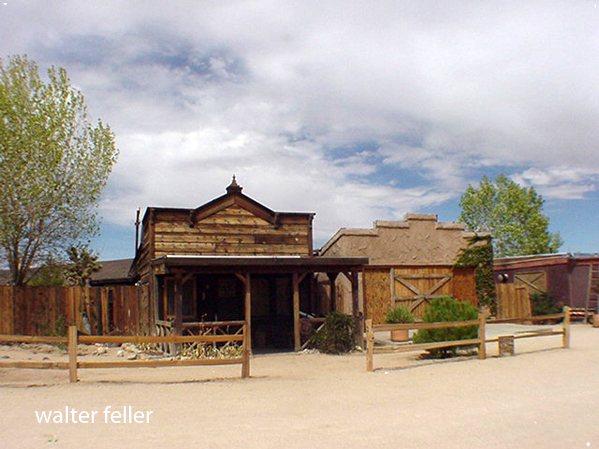 For those interested in the history of Pioneertown, a visit to the Pioneertown Historical Society is a must. The society's museum showcases artifacts, photographs, and memorabilia from the town's early days as a movie set. It provides insight into the town's rich history and its transformation into a vibrant community.

Pioneertown is also home to various art galleries, boutiques, and souvenir shops, offering visitors a chance to take home a piece of the Old West. The town's friendly and welcoming atmosphere and unique charm make it a delightful destination for day trips and longer stays.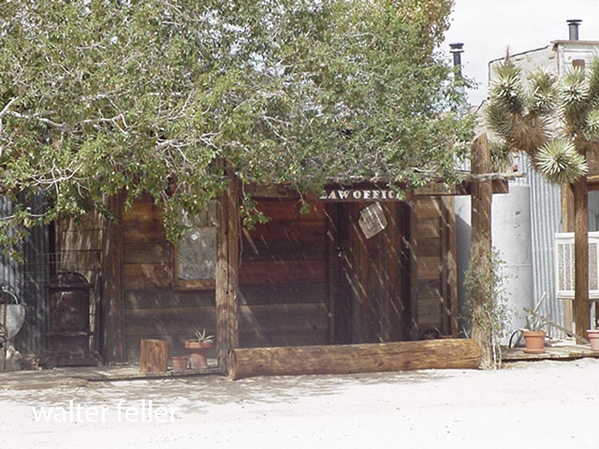 In conclusion, Pioneertown, California, is a captivating blend of history, entertainment, and natural beauty. Whether you're a fan of Western movies, live music, or outdoor adventures, this desert town has something to offer everyone. Plan a visit to Pioneertown and immerse yourself in the enchanting spirit of the Old West.
---
Pioneertown, California, is an unincorporated village in the Morongo Basin region of Southern California's Inland Empire Metropolitan Area. It is located approximately 56 miles east of San Bernardino.

History

The town started as a live-in Old West motion picture set, built in the 1940s. The movie set was designed to provide a place for the actors to live, and at the same time to have their homes used as part of the movie set.[1] A number of Westerns and early television shows were filmed in Pioneertown, including The Cisco Kid and Edgar Buchanan's Judge Roy Bean. Roy Rogers, Dick Curtis, and Russell Hayden were among the original developers and investors, and Gene Autry frequently taped his show at the six-lane bowling alley, opened by Rogers in 1949, and still in operation today. School-age children were hired as pinsetters until the installation of automatic pinsetting equipment in the 1950s. Autry also had his own room at the Pioneertown Motel, today a Western-themed establishment with individually decorated rooms.

As of 2006, the town of Pioneertown had a population of 350.


Historic Photos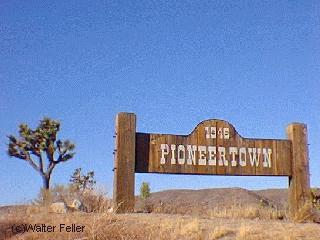 -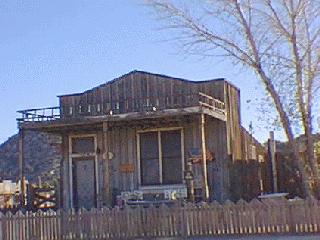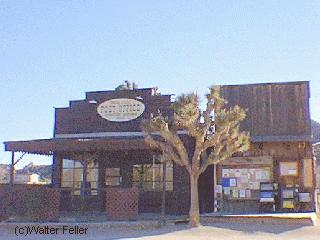 -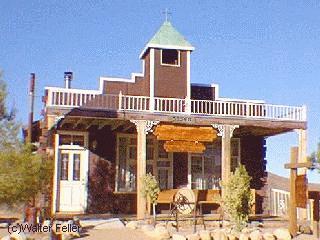 -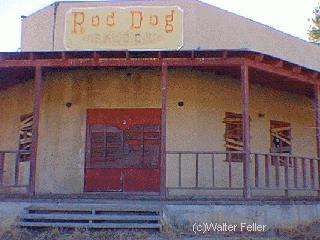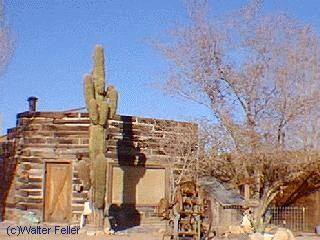 -