Lakes: San Bernardino National Forest

Lake Gregory
Crestline, Ca.
Photos 1998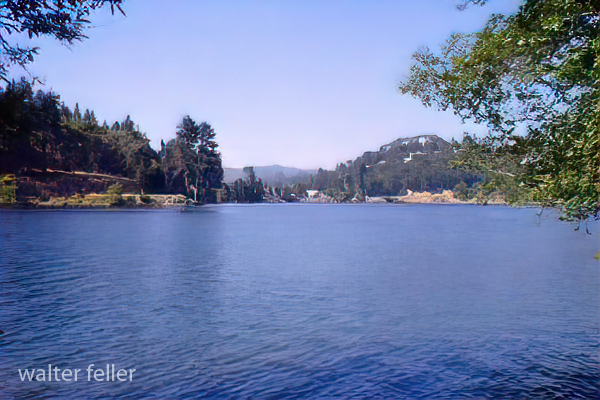 Lake Gregory Regional Park is is a reservoir tucked away in the cool cedar and pine forests of the San Bernardino Mountains located adjacent to Crestline, CA. In the summer, Lake Gregory offers a cool respite from the hot weather with its 84 acres of surface area for swimming and water sports.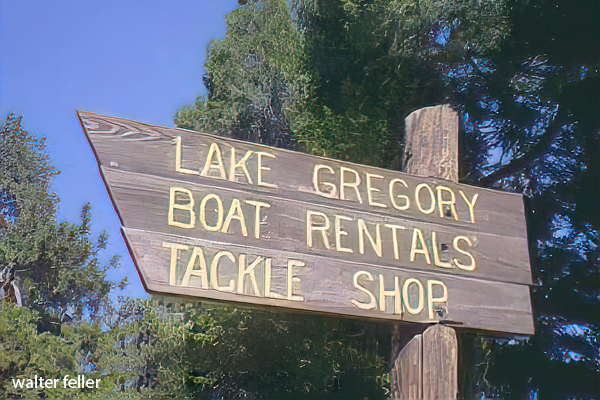 Originally known as Houston Flat, the area was developed and named for Redlands citrus grower Arthur Gregory, Sr. Gregory bought and developed land now known as Valley of the Moon. At Valley of the Moon, he built a sawmill for cutting wood for his Orange Blossom brand citrus fruit. Furthermore, Gregory was instrumental in establishing the Crest Forest County Water District (CFCWD), which enabled the area to gain federal funding. Despite the lake being located in Crestline proper, Crestline is not part of the Crest Forest District. Instead, Crestline is part of the Crestline Water District, which purchases water from the Crest Forest District.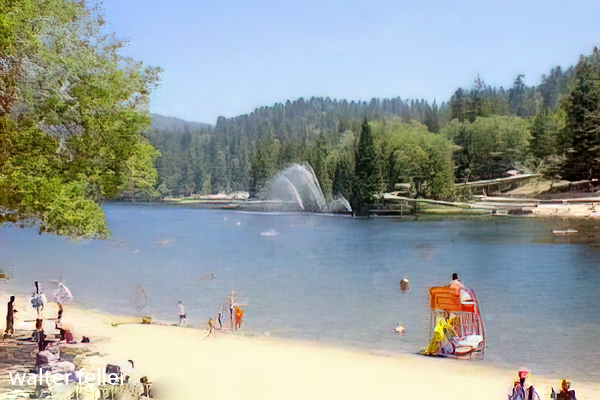 In 1937, the Works Progress Administration (WPA) funded the damming of Houston Creek, whose waters flowed into tributaries of the Mojave River and subsequently was "going to waste." By March 1938, the project was nearly complete, but federal funds had run out. Gregory financed the project by lending money to the district. The project ultimately cost $225,000, of which $160,000 was provided by the federal government and the remainder by the water district.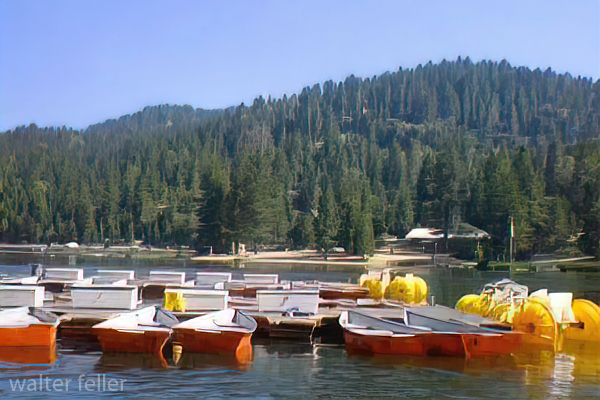 Heavy rains first tested the dam in March 1938. It had been estimated that filling the lake would take three years. So heavy were the rains that the lake was filled in only three days. It is unconfirmed but plausible that construction equipment left on the lake bed during the 1938 rains remains there today.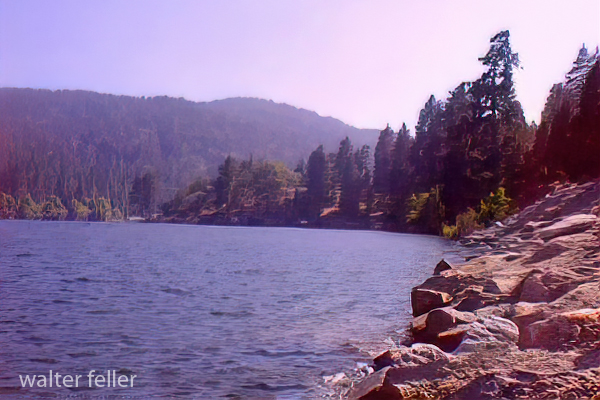 The project was completed in January 1939 with the completion of a road over the dam (currently Lake Drive).