Wildflowers - Joshua Tree National Park
Wildflowers in Joshua Tree NP
With deserts as varied as both the Mojave and Colorado, and elevations within both of these differing as in Joshua Tree, the variety of blossoms may change greatly from year to year. Fall and winter precipitation and spring temperatures are key environmental factors affecting the spring blooming period. Normally desert annuals germinate between September and December. Many need a good soaking rain to get started.

In addition to rains at the right time, plants also require warm-enough temperatures before flower stalks will be produced. Green-leaf rosettes may cover the ground in January; however, flower stalks wait until temperatures rise.

Wildflowers may begin blooming in the lower elevations of the Pinto Basin and along the park's south boundary in February and at higher elevations in March and April. Desert regions above 5,000 feet may have plants blooming as late as June.
-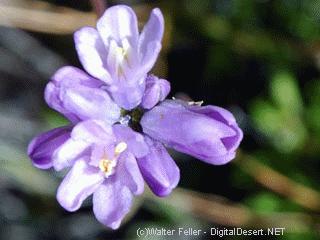 -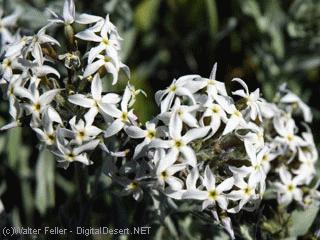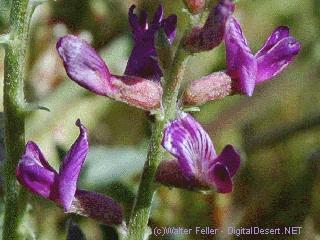 -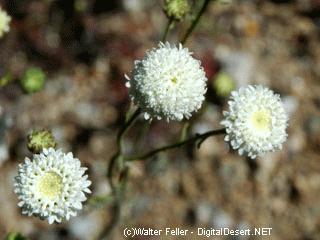 -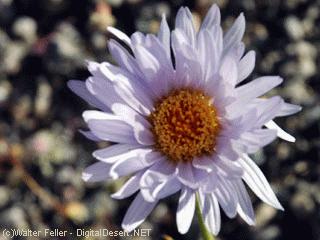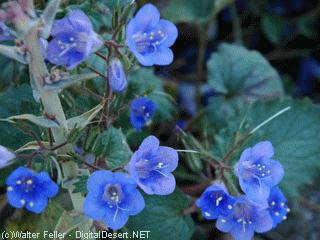 -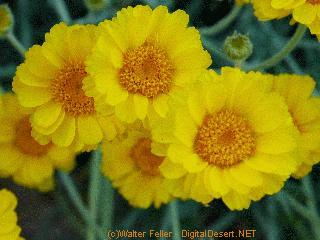 -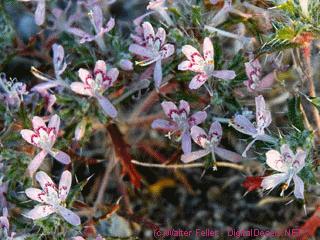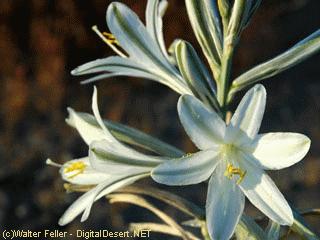 -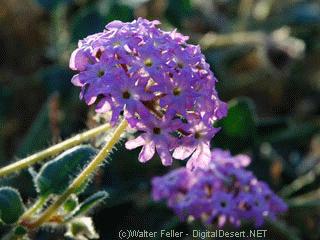 -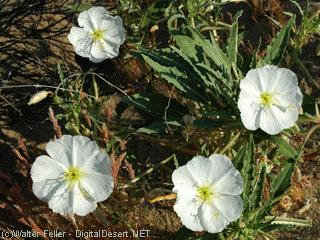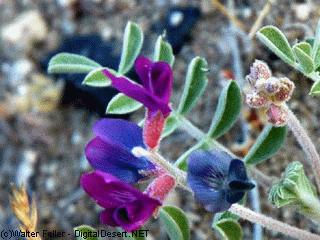 -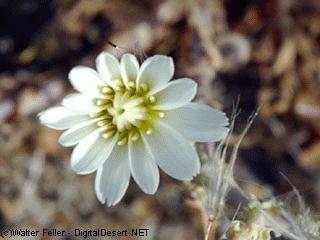 -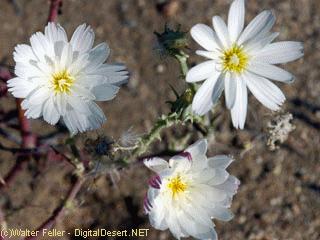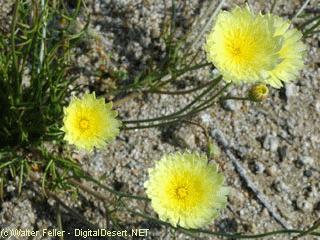 -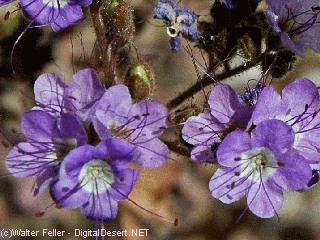 -