Joshua Tree National Park - Nature Trail
Cap Rock Trail
Juniper with Mistletoe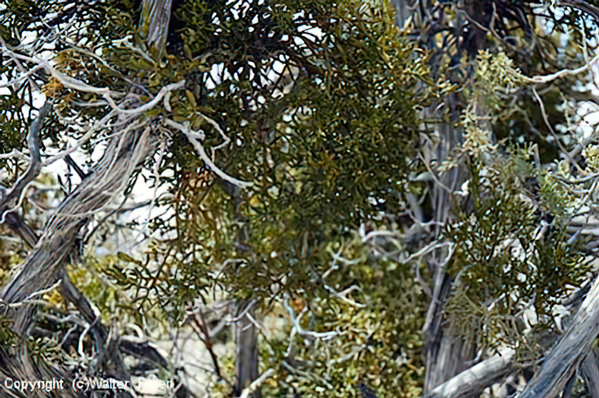 Juniper with Mistletoe

The basic adaptation of desert perennials is the ability of their roots to pursue water. The juniper, Juniperus californica, an evergreen conifer, needs relatively rich soil and has a deep-reaching tap root. By contrast, the roots of the parasitic mistletoe, Phoradendron densum, tap directly into the juniper for moisture.

previous - next

Also see:
California Juniper
... southern California to the western slope of the southern Sierra Nevada. It occurs on desert slopes from ...