Nevada
Goldfield Nevada
Elevation: 5,689 ft
Population: 440

Links:

Goldfield, Esmeralda County, Nevada

... From 1903 to 1910, Goldfield was the largest city in Nevada. From 1903 to 1940, Goldfield's mines produced more than $86 million. Major fires in 1905 and in 1906 destroyed several businesses in the town. Another portion of the town was destroyed in l913 by a flash flood, and in 1923 a fire leveled 54 square blocks. ...
History of Goldfield
... Tom immediately got drunk, and the only information they could gather from him was that the rock was found thirty miles to the south. Later after giving up on ...
The Goldfield Hotel
...Construction began in April 1907. The main floor of the four-story building was constructed of grey granite stones from Rocklin, California, while upper stories were made from reddish-brown brick. The building is U-shaped and measures 180 by 100 feet. The center of the structure is recessed, with two wings for ...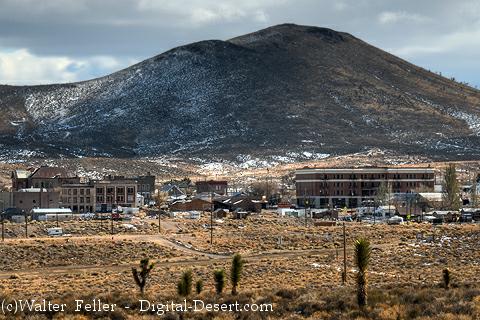 Goldfield, Nevada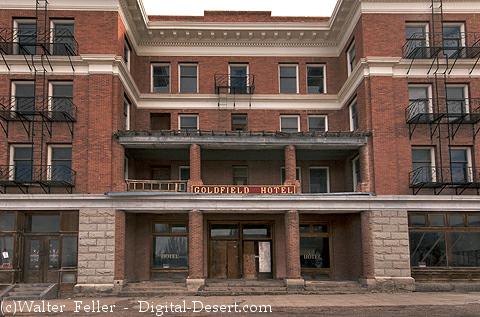 Goldfield Hotel