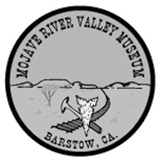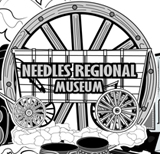 Southeast Death Valley Region
Sperry Wash/Weird Basalt
SE2b. Location/Access:
(35o 42.412'N, 116o 14.503'W) This site is on the north side of Sperry Wash just 0.3 miles past the previous stop. You are still driving up the riverbed so you will probably need four-wheel-drive.

Best Time: Anytime, all year.



Geology: This is a basalt porphyry of Pliocene (?) age. The white crystals are plagioclase that were apparently distorted during the early phases of crystallization while slowly flowing. We're hoping for more data on this one.