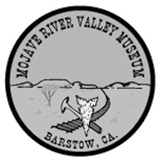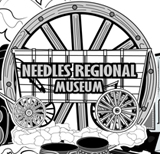 Southeast Death Valley Region
Sperry Wash/Thrust & Unconformity
SE2a. Location/Access:
(35o 42.080'N, 116o 14.681'W) Just north of the Dumont Dunes. Take the left fork 2.7 miles in from CA 127 and travel 0.5 miles up the Amargosa River, keeping to the left at first and then heading to the right bank. You will probably need four-wheel-drive. Or you could walk as it isn't very far.

Best Time: Anytime, all year.

Geology: In the cliff face on the south side of the canyon, the Precambrian metamorphic complex is thrust over the Crystal Spring formation and on the hillside on the north side of the canyon; the Noonday Dolomite sits in an angular unconformity over the Crystal Spring formation. The canyon itself was cut by the Amargosa River in late middle Pleistocene time (ca. 200-140ka) through a breached, actively uplifting paleodivide between the Tecopa basin and Death valley (Menges, 2008).