---------
Please Donate!
---------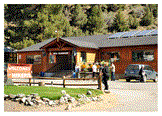 Mountain Hardware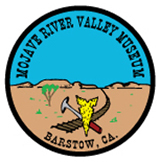 Mojave River Valley Museum



Grapevine/Northern Funeral Mountains
North Central Death Valley Fault Zone
GF4. Location/Access:
(36o 55.014' N; 117o 17.885' W). This outcrop is immediately west of the trace of the Scotty's Castle Road, 10.8 miles north of the junction of the Titus Canyon exit road or 6.7 miles south of the junction of the road to the Mesquite Spring campground. There are several pressure ridges that parallel the west side of the highway in this area but this location shows the best offset.

Best Time: Anytime, all year.



Geology: From this point all the way through the north end of Death Valley, a series of pressure ridges along the fault zone occur at widely spaced intervals. The Death Valley Fault zone is right lateral and here demonstrates approximately 175 feet of right lateral offset. The gully in the image below is oriented along the strike of the fault. The drainage enters westbound from the right of the picture and exits to the left. View is to the northeast.