Walk Through Time
Crystalline Basement Rock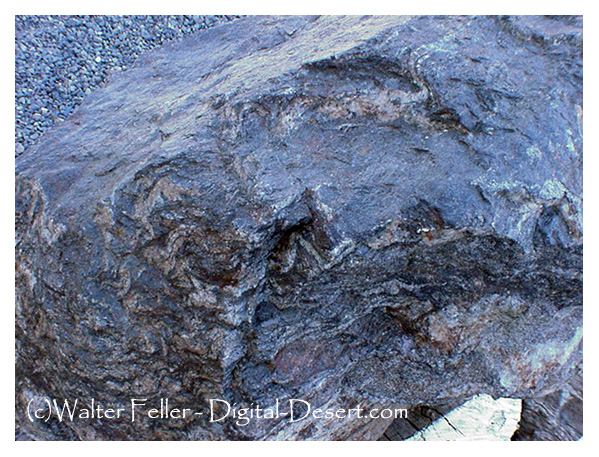 This 1.7 billion year old gneiss is the oldest rock found in the Death Valley region. It was formed underground when crustal rock was changed, by intense heat and pressure. It pre-dates life on earth. Metasedimentary rock with granitic intrusions.

Precambrian > Proterozoic eon > Paleoproterozoic era > Statherian period


Next >
< Previous

Crystalline Basement Rock

Metasedimentary rocks were originally sedimentary rocks which have been subsequently affected by the process of metamorphism.


Oo.

Desert Gazette Book Store