Walk Through Time
Beck Spring Dolomite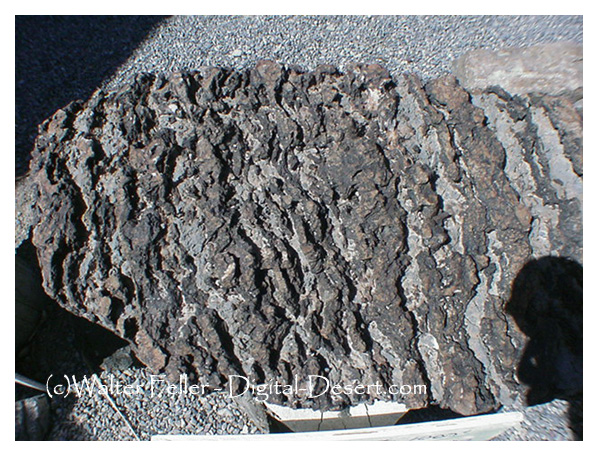 1,000 foot thick, 1 billion years old. Dolomite is a chemical precipitate. This one formed in a shallow ocean tidal flats. The black strands are fragments of an early life form of blue-green algae called stromatolites.

Precambrian > Proterozoic eon > Neoproterozoic era > Tonian period

Beck Spring Dolomite

Precipitate: A precipitate is formed when a slightly soluble substance becomes insoluble and separates from a solution due to heat or a chemical reaction. The term is used to indicate the act of forming a solid and for the substance that is precipitated out of a solution.

Next >
< Previous

Also see:

GF1. Chloride Cliff - Mojave Desert
... fault then over the Pahrump Group (mostly Kingston Peak formation) to the top (mostly Beck Spring and Crystal Spring). ... Dolomite is a chemical precipitate.


Oo.

Desert Gazette Book Store