Daggett, Ca.
Minneola
The Mojave River Valley, winding through the central desert, was an especially popular locale in which to start ranches and farms.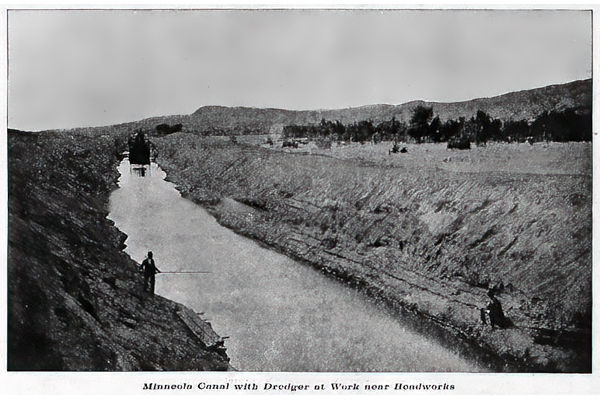 The most unusual and ambitious attempt to colonize the valley was made by the Southern California Improvement Company, organized in the early 1890's. The concern planned to drive a wooden barrier, or submerged dam, into the usually dry riverbed near Daggett and dredge out a ditch to a proposed farming colony, named Minneola, three or four miles to the east. Besides building up a town, the company hoped to provide hydroelectric power to the mines and mills of Calico.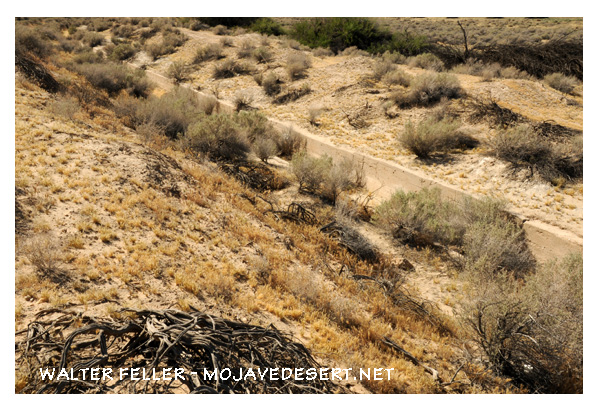 Work apparently got off to an energetic start in 1895. A correspondent for the San Bernardino Daily Sun reported in December: "With our bright sunshine and balmy weather we are able to combine anticipation of the settlement of this desert which is as fertile as can be found anywhere, provided it can be irrigated, the accomplishment of which is apparently near at hand." Employing 80 men and 34 teams of horses, the company was pushing work "with great vigor." A "fine hotel" was scheduled for construction, large crops of good fruit and alfalfa were assured, and "All feel that a bright future for the desert has dawned . . . ." In fact, backed by railroad officials and extravagantly promoted, Minneola was envisioned as a major center of agriculture and industry in Southern California.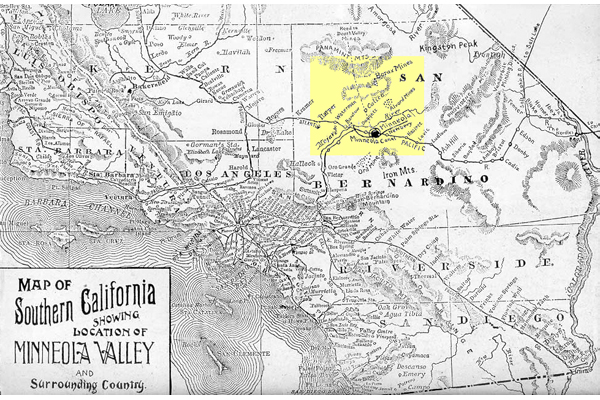 Yet Minneola would never develop beyond a modest colony. It had to be conceded in March, 1896, that "not much settlement" had taken place. Forty acres of barley planted by the company was "coming up nicely," a 50-foot well was producing "reasonably cold" soft water, and work on the dam, once suspended, was about to resume. Meanwhile, petitions soon led to the establishment of a post office (April) and, with 22 children in residence, a school district. The construction of a depot, blacksmith shop, even a plant-fiber factory were planned. At its peak, Minneola contained the hotel, a real-estate office, the school, the post office, and several houses. But the mid-1890's turned out to be a poor time to start a farming colony. A prolonged depression and drought dried up the prospects for investment and cultivation. The post office closed in May, 1897. Though the company completed the long ditch, the dam and flume were left half finished, the riverbed yielded only one-quarter the expected water, and the concern went bankrupt in 1898. Stimulated by a few small revivals, the school district survived until 1924.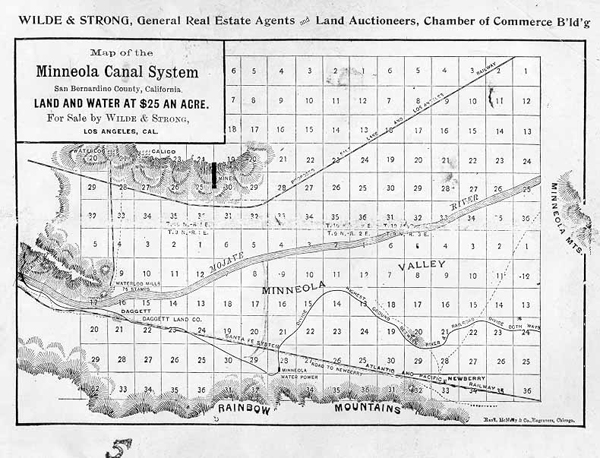 SOURCES: Information is scant. The story of the colony pulled together from occasional pieces in a variety of publications, especially the Redlands Citrograph, David Thompson's water-supply paper on the Mojave Desert (cited earlier), and J.B. Lippincott, "Water Supply of San Bernardino Valley," in U.S. Geological Survey, Nineteenth Annual Report (1898), pt. 4.



GHOST TOWNS
of the Upper Mojave Desert
Volume I: San Bernardino County
by Alan Hensher and Larry M. Vredenburgh
(c) 1986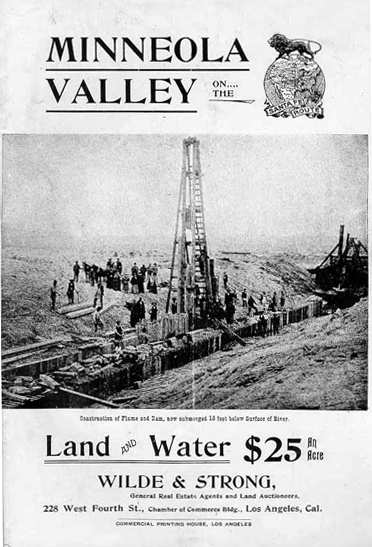 Borate & Marion
Yermo
Calico
Newberry Springs