*** Official ***
Mojave River Valley Museum
BOOK STORE
Amargosa River - Amargosa River Photos
China Ranch
South of China Ranch the river cuts deep into the desert. Lush, hanging gardens abound.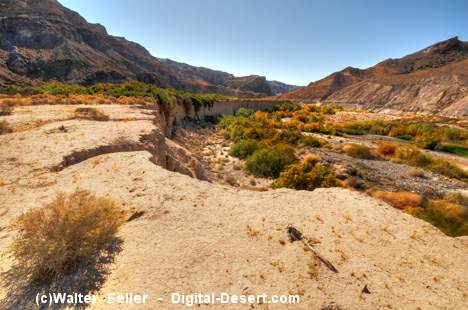 Hanging gardens occur along the cliffs at various locations.

< Previous - Next >

Also see:
China Ranch
In the late 1890's, a chinese man who had worked in the borax fields in Death Valley came to this ...