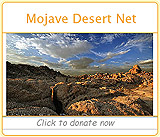 Aerial Photos by Flight

Joshua Tree (Mojave Desert)
Black Rock Canyon, Keys View, Lost Horse Mine, Ryan Campground, Hidden Valley, Hidden Valley Campground, Desert Queen Ranch, Barker Dam, Wonderland of Rocks, Ryan Mountain, Jumbo Rocks, White Tank Campground, Cholla Cactus Garden, ,

Victor Valley and Vicinity
Hesperia, Cajon Pass, Wrightwood (4 photos), Table Mountain, Mt Baldy, Phelan, El Mirage (3 photos), SC International Airport, Maverick Stadium, Mojave River Narrows, Palisades Ranch, Silver Lakes, Lucerne Dry Lake, Rabbit Dry Lake, Deadman's Point

Pearblossom Highway
Oak Hills, Phelan, Pinon Hills, Llano, Pearblossom, Little Rock, Little Rock Reservoir, Devil's Punchbowl, Valyermo, Big Rock Creek, Table Mountain, Wrightwood.

Table Mountain Flight
Llano, Pinon Hills, Table Mountain (8 photos), Big Pines Canyon, Phelan.

Hesperia and Nearby
Hesperia Airport, Hesperia (2 photos), Summit Valley, Silverwood Lake, Deep Creek, Hesperia Lake, Jess Ranch, Spring Valley Lake, Mojave Narrows Regional Park, Spring Valley Lake, Victor Valley College.

Barstow
Lenwood, Barstow, Calico Dry Lake, Calico Ghost Town, Lake Dolores, Coyote Dry Lake.

Arrowhead/Big Bear
Silverwood, Lake Gregory, Blue Jay, Lake Arrowhead, Green Valley Lake, Big Bear Lake, Big Bear Village, Fawnskin, Big Bear City, Lake Baldwin.

Victorville/Hesperia
Hesperia Golf Course, Victor Valley College, Mojave State Fish Hatchery, Spring Valley Lake Country Club, Mojave Narrows Regional Park (2 photos), Victor Valley Mall, San Bernardino Co. Fair Ground, Mojave River Narrows, Apple Valley, Victorville.

Aviation/Aircraft related tours
Ground Tours

Ultralight Airshow
Private ultralight airport in Llano

Balloon Launch
Watching the lighter than air craft fill up and take off from Mojave Narrows regional park

Balloon Watching in Phelan
Drive down the road and take a bit to follow the balloon.