Kelso, Ghost Town

Click the photo to continue the tour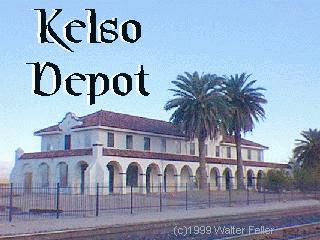 Tour - Next/ Previous

The Union Pacific Railroad built this Spanish-style depot in 1924. One of only two depots built in this style still in existence, the two story building had overnight accommodations upstairs for railroad employees, a telegraph office and a waiting room for passengers. Later, a restaurant nicknamed the "Beanery," served home-style meals and large rooms in the basement served as a community center for local residents.