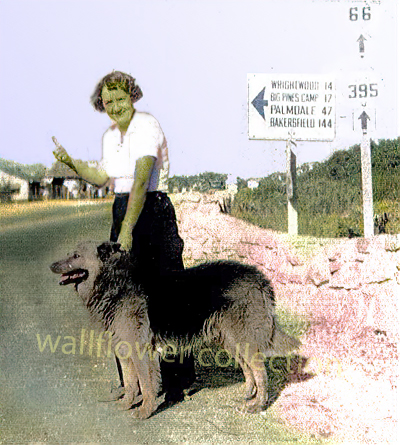 Juanita "Gravel Gertie" Inman lived in a shack off of the old Route 66 in the Cajon Pass at the southern edge of the Mojave Desert north of San Bernardino, California. "Gertie's" shack wasn't really a shack, it was a chicken coop, albeit a very nice chicken coop. There were plenty of windows to let in light and coverings and tarpaulins to cozy the place up in the wind and storms, and there was a stovepipe sticking out of the roof indicating there was warmth available for the birds to keep them laying their eggs during the worst of times.
Plush quarters for the hens indeed. This shack, for looks and legal purposes, was a chicken coop–a hen house for pampered poultry.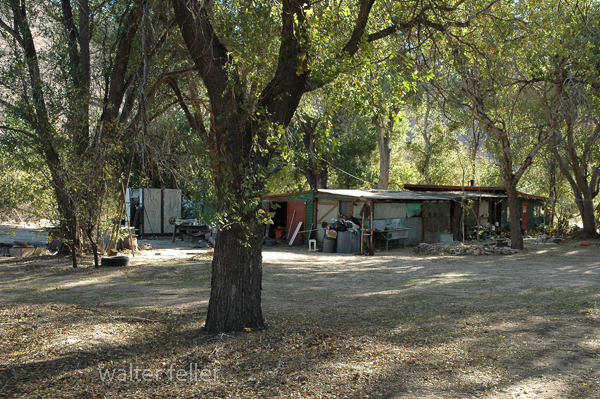 During WWII building materials were in short supply and only available for subsistence projects such as watering troughs for hogs, horses, and milk cows. Structures for chickens, turkeys, and other such creatures were permitted.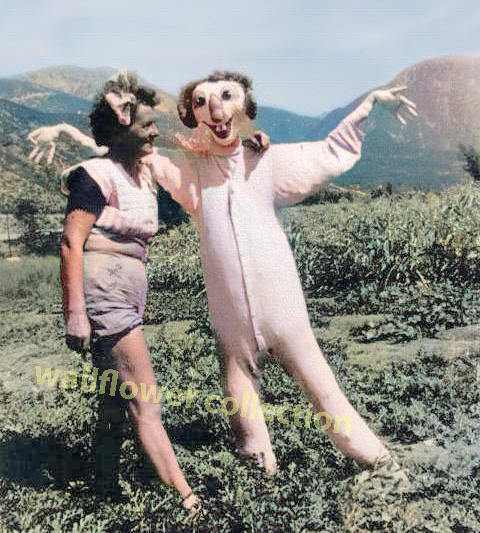 So Gertie built her home under the auspices of building a hen house. It was very nice inside with several rooms and a fireplace. The county would check on projects like these, but from a reasonable distance, it looked like chickens lived there. They didn't though. The chickens were kept outside in a wire coop. I believe Ms. Inman lived out the rest of her life there.
–
–