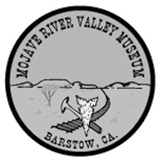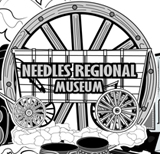 Saline Valley
Turtleback and Folding
SV3. Location/Access:
(36o 55.237' N; 117o 40.74`1W) The photo was taken at the coordinates listed which is about 10 miles up the Steele Pass road north of Warm Spring. The view can be seen from just past 8 miles from the spring to about this point. This is a very rough road and requires high clearance four-wheel-drive. One can also access the area from the Eureka Valley Dunes area via Steele Pass but this is an even rougher road that requires a narrow vehicle to navigate the narrow spot just beyond the debris flow (FN7). The total distance from the Eureka dunes to this viewpoint would be about 18.6 miles. This view is about 5 miles south of the Steele Pass/Marble Bath area.

Best Time: Late afternoon in Fall or Spring. Avoid summer as this is one of the most remote areas in the Death Valley region.



Geology: There is an obvious turtleback detachment surface on the left which shows down-to-the-northwest movement (which is typical in the Death Valley region) and an incredible overturned fold on the mountainside in the right distance. The rocks in the footwall of the detachment are the Silurian-Devonian Hidden Valley Dolomite and the Devonian Lost Burro formation, farther south the footwall is composed of Mississippian Rest Spring shale and Jurassic Hunter Mountain plutonic rocks (Burchfiel, 1969; Streitz and Stinson, 1974; Strand, 1967). The overfold is within the Pennsylvanian Keeler Canyon formation and can be clearly seen on cross section DD' of Burchfiel (1969). This deformation probably took place during the Sonoma Orogeny. Some of the smaller thrusts mapped on this reference may indeed be detachment surfaces, especially those that nearly parallel the main detachment surface visible in the photograph.