---------
Please Donate!
---------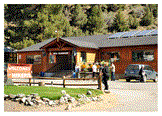 Mountain Hardware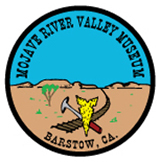 Mojave River Valley Museum



Far North Death Valley
Eureka Valley View
FN3. Location/Access:
(37o 11.600'N; 117o 42.649'W) The viewpoint lies a very short distance southwest of the mine. The turnoff is just before the end of the pavement (0.2 miles). Turn south off the pavement and then quickly (0.1 miles) to the right on a dirt track climbing the shoulder of the small ridge. After you cross the rise, the road turns left and travels up a wash for 1.0 miles. Keep to the left when choices in route appear. At a total distance from the pavement of 1.4 miles you will be on a ridge line with the best view of the Eureka Dunes (site FN4). At a total distance of 1.7 miles you will be at the end of the road. Hike about 1/3 mile along the jagged ridgeline to a high point at the GPS coordinates to get the best overall view of the valley.

Best Time: Morning, all year.



Geology: The road to the overlook area crosses several faults within the Mississippian Rest Spring and Perdido formations. Below lies the Eureka Valley with its dunes (Site FN4) . The west side of the valley is composed of many rocks including many different Jurassic plutonic rocks. The Last Chance Range, upon which you are standing, is composed of highly faulted and folded Paleozoic sedimentary rocks. The Eureka Valley itself is an entirely enclosed basin much like the Saline Valley to the southwest and the Deep Springs Valley to the northwest. These bolsons have probably been formed by detachment or listric style faulting. This region may be topographically and structurally (but not climatically) like Neogene age Death Valley. The view to south past the dunes reveals a good debris flow deposit and mountainsides of the Cambrian Bonanza King formation. To the southwest lies the Pliocene basalt flows that separate the Eureka from the Saline Valleys. One can also see Mt. Whitney in the high Sierras beyond. To the west, beyond the Inyo Range, one can see the Striped Mountain roof pendant in the Sierras above Big Pine. To the northwest lie the high peaks of the White Mountains and then to the east all of the Paleozoic sedimentary rocks mentioned above. The rocks at the viewpoint are the Cambrian Zabriskie Quartzite. In 2007, there was a continuous GPS monitor station on the crest.