---------
Please Donate!
---------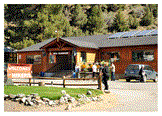 Mountain Hardware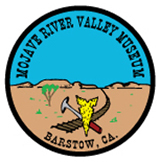 Mojave River Valley Museum



Far North Death Valley
Big Sand Spring
FN1. Location/Access:
(37o 11.277'N, 117o 33.155'W) Big Sand Spring is located just east of the main Big Pine road 15.0 miles north of the Ubehebe Crater Road. There is a small dirt access road that leads to the spring (0.3 miles to the east).

Best Time: Any time, all year.



Geology: Big Sand Spring was a cattle watering hole until this area was included within Death Valley National Park in 1994. As such, it suffered a bit of environmental degradation but is slowly returning to its natural state. The spring rises along the trace of the main Death Valley-Furnace Creek fault zone and the low hills that parallel the main road along this part of northern Death Valley are pressure ridges that trend about 15o west of the main strike of the fault. Small scarps near here cut Pleistocene deposits but have been eroded implying that movement has been Quaternary (Brogan, et. Al., 1991). The northern Death Valley-Furnace Creek fault zone moves right laterally approximately 4.2mm/yr, the Hunter Mountain-Panamint Valley fault zone moves about 2.4mm/yr (see site CM7 above), and the Owens Valley fault zone moves about 4.0 mm/yr thus the entire Southeastern California shear zone moves about 10.6 mm/yr in the central and northern Death Valley region (LaFemina, et. Al., 2005). Hussein gives a rate of 12mm/yr for the Death Valley Fault zone with 10mm/yr extension (Hussein, 2007). Klinger and Sarna-Wojcicki (2001b) cite movements in this portion of the fault zone as about 2-9mm/yr depending on the site. There are other pressure ridges along the fault zone that continue south for about a mile to Little Sand Spring and further south along the fault zone near Ubehebe Crater and the Mesquite Spring campground there are many more including one that offsets a stream channel by more than 400m (Klinger and Sarna-Wojcicki, 2001). You are now near the farthest north point within Death Valley proper. The main road north of here cuts up and over the Last Chance Range and then into Eureka Valley and a less traveled road goes northeast out through Tule Canyon to Nevada. The fault zone continues north out of the park into the Cucomongo canyon area where the fault has created some dramatic geologic relationships. This area can be reached northeastward out of Eureka Valley if the road is not washed out.