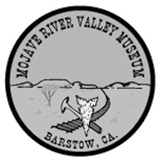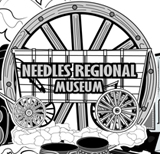 Cottonwood Mountains
Goldbelt
CM6. Location/Access:
(36o 35.881'N, 117o 26.888'W). Goldbelt Spring and its decayed mining camp can be reached by traveling 10.6 miles south from the Lost Burro Mine/Whitecap Mountain Junction. Then at a junction, keep left for 0.2 miles and then at the next junction, keep left again for 0.8 miles to the site. Heading south from the Lost Burro/Whitecap junction, you travel through Hidden Valley and around the west edge of its small playa. The black rocks immediately west at this point are granite (!) covered with a very thick desert varnish. Further on, you will travel through Ulida Flat with numerous small roads to abandoned mines in the area. Just before you get to the first junction to Goldbelt, there is a small road which leads you the back way to the Quakenbush mine or to the vicinity of Sand Flat. Unfortunately, there is no road all the way to Sand Flat. At the last junction is the Calmet Talc Mine, one of many in the area. High clearance is all that is needed if coming from the north. The road up to Hunter Mountain from here is steep, rocky, narrow, and often covered with snow in winter. It is about 3.7 miles to the Hunter Mountain plateau. Just keep left at every junction on your way out.

Best Time: Any time but winter may be cold and snow may block access to Hunter Mountain. Summer is actually quite pleasant up here.



Geology: There are only flattened buildings now left when only a few years ago there were several. As this is the only reliable spring in the area, it was used by local miners (mostly talc and chrysotile asbestos) as a base camp. None of the local mines was particularly productive and none were major operations. According to Fife (1984), the chrysotile occurs just north of Goldbelt on the east side of Ulida Flat (there's a small road to this deposit) in a zone of serpentinized dolomite which was altered in contact with quartz monzonite, probably of the Hunter Mountain Pluton.